TTG Asia
Asia-Pacific's Leading Travel Trade Business Resource Since 1974
TTG Asia has been delivering incisive editorials and intelligence analysis on pertinent travel trade developments in the Asia-Pacific since 1974. Renowned for its award-winning journalism, this leading industry business resource is widely acclaimed by travel trade professionals as their preferred read.
The TTG Asia portfolio of integrated print and online products includes: the staple bi-weekly print newspaper and its digital complement, the TTG Asia e-Daily email bulletin, and the online news portal www.ttgasia.com.
TTG Asia Print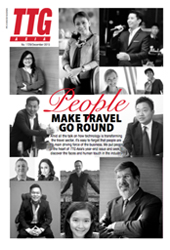 Delivered in print form to 14,500 subscribers bi-weekly, this newspaper offers in-depth, incisive surveillance on news, trends, and developments in the Asia-Pacific travel trade industry.
TTG Asia DIGITAL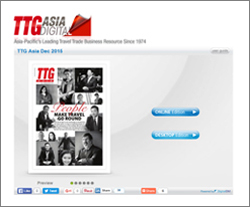 TTG Asia DIGITAL is the e-version of print publication TTG Asia, that allows reading in online, mobile and desktop formats. This digital complement to TTG Asia is distributed beyond Asia-Pacific to travel trade professionals worldwide.
Visit www.ttgasia.com to view the latest issue.
TTG Asia e-Daily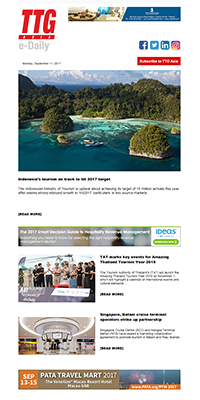 The TTG Asia e-Daily is an email bulletin containing bite-size highlights of breaking Asia-Pacific travel trade news. It is sent every weekday to the inboxes of industry professionals across the region and beyond.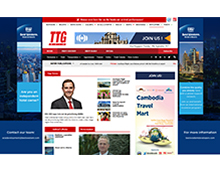 www.ttgasia.com is the online news portal of TTG Asia, offering on-demand access to a wealth of Asia-Pacific travel industry information and resources, anytime, 24/7.
Asian Tourism Guide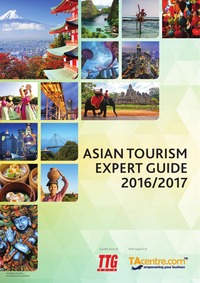 Published annually, the travel trade's essential companion to planning Asian tour programmes, provides vital statistics, data and information on Asian countries.
TTG Travel Awards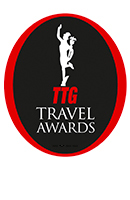 The TTG Travel Awards has been recognising the best of Asia-Pacific's travel industry since 1989. This prestigious annual event honours stellar organisations and individuals in 4 categories: Travel Supplier, Travel Agent, Outstanding Achievement and Travel Hall of Fame.
This TTG Travel Trade Publishing event is proudly organised by TTG Asia, with the support of TTG India, TTG China, TTGmice and TTG-BTmice China.