TTG Content Lab
Creative Content Tailor-Made For Your Brand
Backed by the experienced editorial team of TTG Travel Trade Publishing, TTG Content Lab is where creative content is crafted to help your brand achieve your messaging goals.
Adopting a collaborative approach, TTG Content Lab producers will work with YOU to produce engaging and insightful content across multimedia platforms, from sponsored trend reports and advertorials to brand microsites and video presentations!
Browse Ideas Here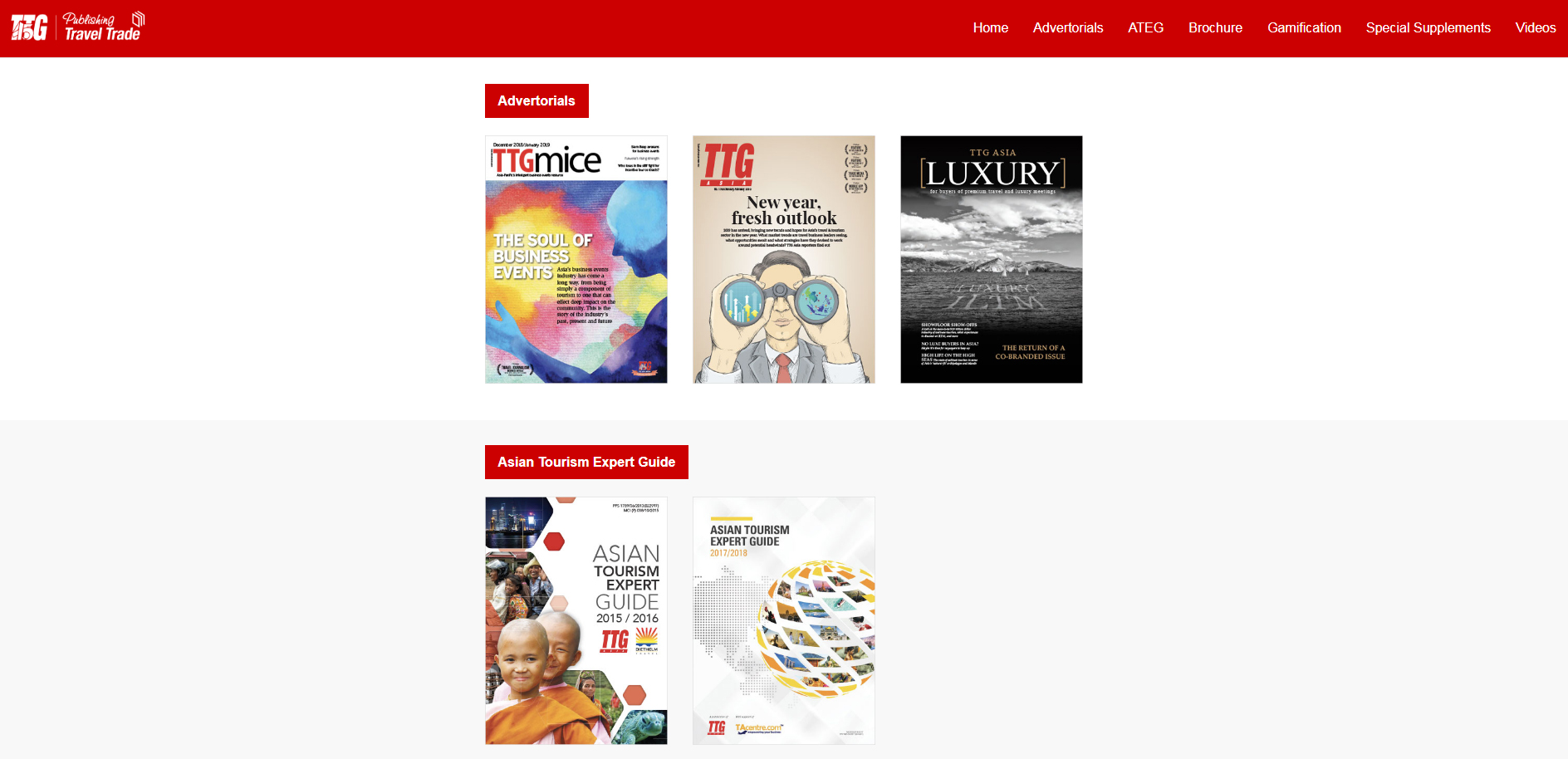 View real client projects including advertorials, brochures, gamification, special supplements, videos and more.
Visit www.ttgasia.com/ttg-content-lab